Help a Farm, Help a Family
Due to the gracious and continued support from our community, The Living Farm has grown drastically over the years. With this growth come new opportunities. We are now in need of an on-site farm manager. To support the manager's roles and responsibilities, it is now time to build managerial housing. We have set aside a small area on the farm that will be an excellent space for building an energy-efficient 384 square foot "tiny house" that will serve as the manager's quarters. Our new farm manager, Lael Langston, is a single parent of two children. This opportunity is mutually beneficial for her family, as the farm and new home will provide a wonderful environment for her and her growing children. By having Lael and her family join our farm operations, we are able to fulfill our mission of teaching others to be self-sufficient through farming. In addition, this allows for us to grow and continue serving the community with our education, organic produce, meat, grains and hay.
In order to build the new housing quarters, we need your help! Join us as we build an on-site managerial house to continue the legacy of The Living Farm. When you sponsor a square foot you make building the energy efficient "tiny home" possible. Find out about how to sponsor a square foot and our sponsorship packages below!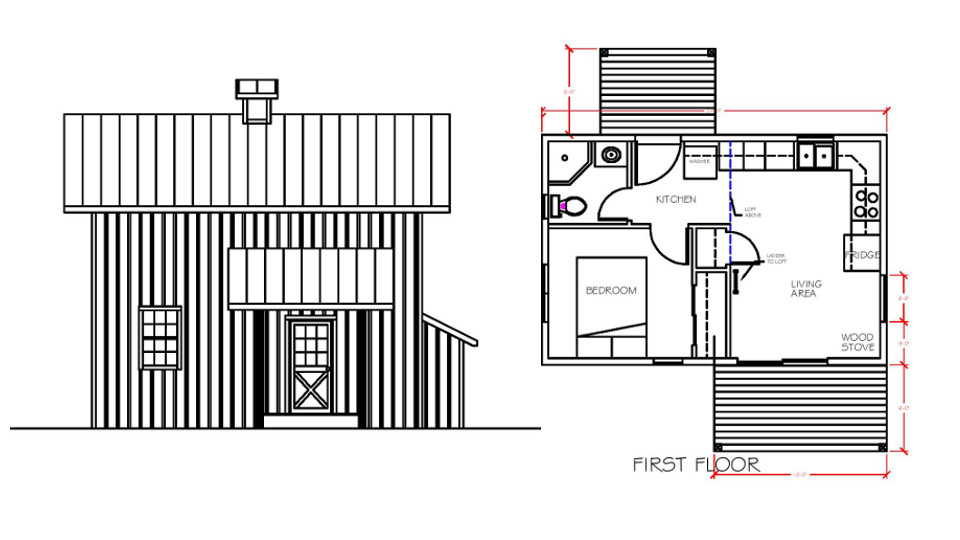 We have 3 ways you can contribute:
1) Building Materials Would you happen to have building items that are not being used? Please look over the supply list and see if those items could be donated! We will gladly pick up any large items at your location. 2) Spread the Word Share our project with your friends and family by sharing the Help a Farm to Help a Family Benefit Dinner. Stay updated with the project by visiting us online. 3) Sponsor a Square Foot When you choose to support our endeavors in building our community and growing our farm by being a sponsor, we would like to show our appreciation by giving you something as well. $20 Sponsor ¼ Square Foot – A copy of the High Performance Garden eBook.

$40 Sponsor ½ Square Foot – Rain Gutter Garden eBook AND a copy of the High Performance Garden eBook.

$80 Sponsor 1 Square Foot – The Rain Gutter Garden eBook a copy of the High Performance Garden eBook and enrollment in the Leafy Greens Container Garden Course.

Sponsorship Package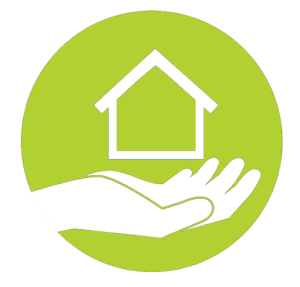 When you choose to support our endeavors in building our community and growing our farm by being a sponsor, we would like to show our appreciation by giving you something as well.
Rain Gutter Garden System eBook Go into any bookstore and you will find a super abundance of gardening books on the shelves today, but it is a very rare title that actually contains new information. Rain Gutter Gardening System teaches gardening in a way that isn't only new but is thoroughly innovative and revolutionary to home gardening. It solves every impediment today's home gardeners face. High Performance Garden eBook Discover the keys to weed free gardening, soil biology, huge yields in a small space and effective planning for your garden. High Performance Gardening is for gardeners of all skill levels to help them begin their journey towards the productive and easy garden of their dreams. Leafy Greens Course Can you imagine saving up to $700 in grocery savings in one season by growing your own greens? The professional techniques taught in the online Leafy Greens Container Garden Course will have you growing the most nutrient dense greens you have ever tasted for just pennies a day! Your garden coach, Lynn Gillespie, will be with you every step of the way.
Honorable Mention Sponsor Package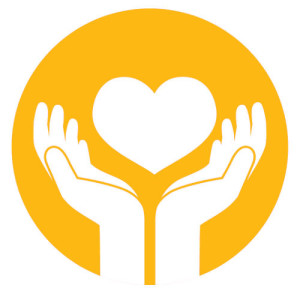 The sustainable little house couldn't happen without certain building supplies and materials. We are asking local businesses and individuals to collaborate in this project by sponsoring a square foot. It is important for this project to bring mutual success, as this project is beneficial to the entire community. When you donate supplies, money, or time you will receive the gift of our Honorable Mention Sponsor Package. You will receive 8 weeks of advertising with a reach of 8,000 people, as well as admission to the Benefit Dinner. Your business has always supported the community, and now we want to support you in this way! We look forward to working with you to support our community!
8 Week Advertising Package
Reach a diverse audience for the next 8 weeks. Beginning in September your business will be featured at: The Living Farm Café – Table Cards, Prominent Honorable Mention Sign in the front. The Paradise Theater – 8 weeks of an onscreen ad featuring your business in an Honorable Mention slide. The Living Farm's Online Community– Reach 1,000's when you have the honorable mention on our sponsors page, blogs, newsletter updates and social media for 8 weeks. In the age of social media advertising the most effective way to grow your online community is through positive partnerships. We make this easy by sharing you with our online community!

Donate Supplies or Services
Have any extra building supplies you would like to donate? Contact Lynn Gillespie at (970)270-3338 2x6x16 2x6x8 2x6x10 2x12x16 Cellulous–insulation Drywall Drywall mud Paint Pro-panel—green Pro-panel—cream 1 exterior door 5 interior doors Tongue and groove ¾" plywood hardwood floor scraps kitchen cabinets bathroom cabinets water tank—300 gallon water heater—propane 2 hot water solar panels PV solar panels/system 4 burner propane range 2 bay sink, faucets bathroom sink, faucets shower stall composting toilet towel rods front load washer mirrors wood stove,  small stove pipe 6" triplet & single wall Firewood Stepping stones or pavers Light fixtures Ceiling fan Never used electric wire romex 12-2, 14-2 Breaker box Outlets Light Switches Dressers Area rugs Bookshelves