Abundance Garden Workshop
The Abundance Garden Workshop is a complete beginner's weekend intensive that teaches gardeners of all levels how to implement the Abundance Garden System anywhere; whether on a small scale farm or a first time backyard garden plot. The average amount of vegetables that a gardener produces is ½ a pound per one square foot. In the Abundance Garden we average 5.8 pounds of produce per one square foot. Condensing your garden with this system allows you to have the best possible production with ease. Our 128 square foot Abundance Garden demonstration garden produced 743 pounds of produce and it only took 15 minutes of care everyday! No matter your gardening skill level by the end of the Abundance Garden workshop you will have the knowledge to grow the best tasting produce in a high performing garden system!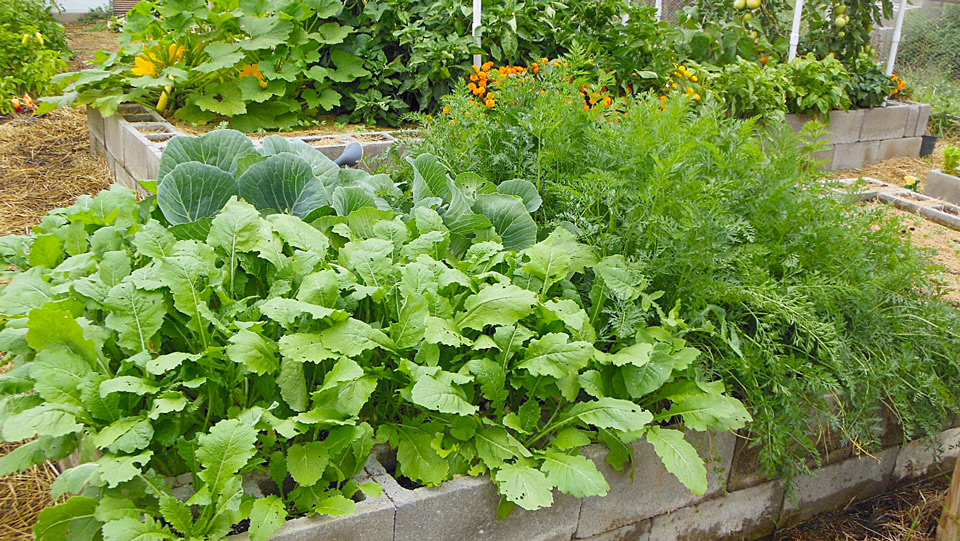 In the Abundance Garden Workshop you will learn alongside Lynn Gillespie, a 28 year high performance gardener. You will learn: the fundamentals of soil and how to create the perfect soil blend, organic gardening principles, nutrient density, proper composting, seeds 101, and techniques for planting and transplanting. Over the weekend we will build a raised bed and put to practice everything taught as well as go over successful garden planning.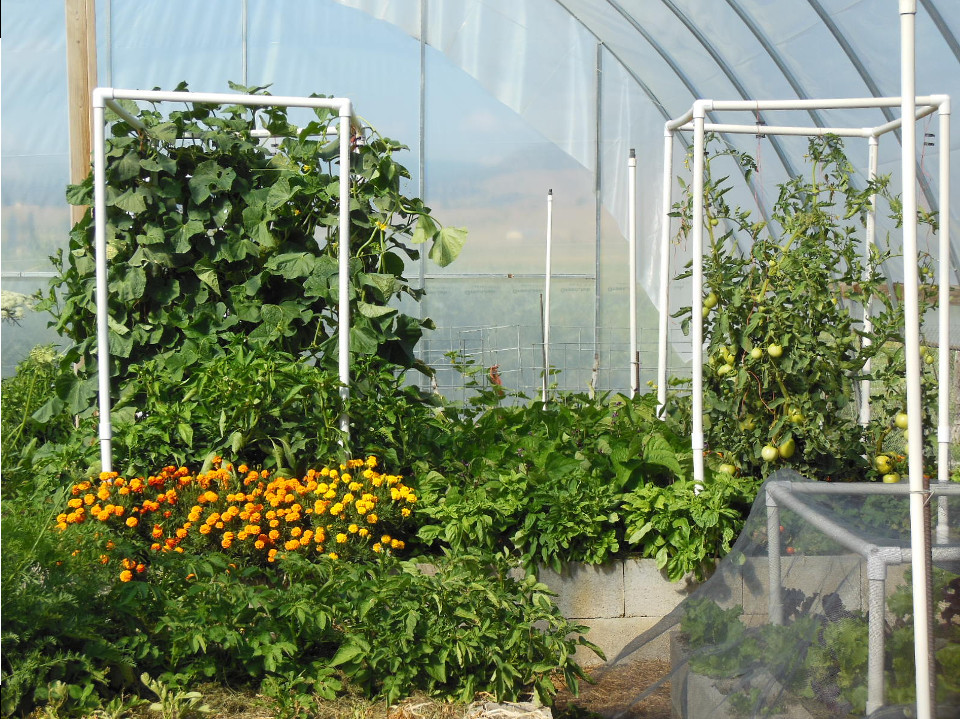 Each student of this workshop will leave the class with a personalized garden plan that fits into their busy schedule. They will know when to start, what to plant and how much to grow. The workshop begins with check-in on Friday at 4pm. Saturday and Sunday will be full experiential learning days in our Odyssey poly tunnel greenhouse. The workshop ends 4pm Sunday afternoon and is followed by a farewell dinner at the The Living Farm Café.
Price is $349 this includes workshop, all organic farm meals and an Abundance Garden Workbook. This is for the dates March 11th through the 13th. All local organic meals will be included in this workshop from The Living Farm Café. The Living Farm Café is our farm to table restaurant in beautiful downtown Paonia. There are only openings for 20 students for this first session. Further dates will be disclosed according to the interest in the first Abundance Garden Workshop. Register Now
If you are truly ready to transform your garden this year and go above and beyond the workshop, consider buying the Abundance Garden Educational Package. This includes the online Abundance Garden Video Course. This course contains countless hours of video footage, online support and resources to guide you through this gardening season. You can purchase the workshop and the Abundance Garden Course or if you cannot make it to the farm just the Abundance Garden Course to begin transforming your garden into an easy, fun, productive and organic garden!
For sleeping accommodations please make your reservations as needed:
The closest airports are:
Abundance Workshop Schedule
Breakfast at Café
The Living Farm at 9am
Soil Fundamentals
Secret soil mix
Construct Abundance Garden raised bed
Organic practices
The importance of microbes
Nutrient density
Café picnic lunch delivery
Healthy Soil Practices
Worms
Compost
Compost tea
Dinner at Café
Evening Session to be Disclosed
Breakfast at Café
The Living Farm at 9am
Seeds
How a seed grows
GMO, heritage, hybrid and open pollinated
Buying seeds
Saving seeds
Planting
Routines
Watering
Transplanting
Spacing/Thinning
Café picnic lunch delivery
Garden planning
Create your very own personalized plan for your garden
Go home and build it!
Farewell dinner at Café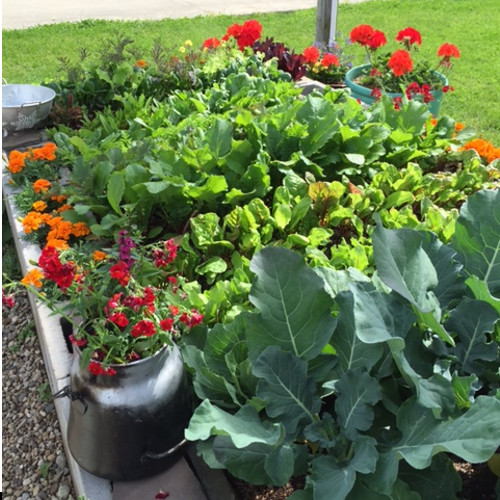 I must tell you that I've learned more from you and the CBG(Abundance Cinder Block Garden) course because you've made it "hands on" and "here's the reason for doing it this way"….so I've gotten the rationale and the application all along the way….My beautiful CBG is proof for me and my family that it really is "all in the soil".
You've helped me make it "possible". I'm used to gardening large plots of ground that are poorly nourished— so I'd have inconsistent results and increasingly poor outcomes. Seeing and doing the CBG has given me a new perspective that makes sense and makes results….You've helped me find a way of gardening that WORKS—with ease.
Barbara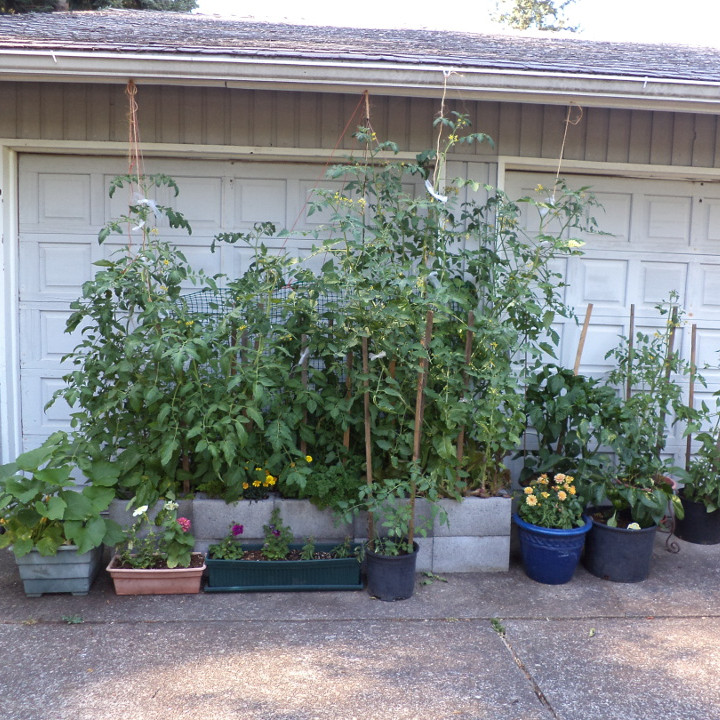 I plan on building more raised garden beds. I want to grow corn. A squirrel planted a corn seed in one of my gardens. It grew quite tall and produced two ears of feed corn. The squirrels have loved it. The potato harvest was good for the size of the bed, but I would like to grow more.
I will be planting spinach and lettuce this weekend. I have even considered trying cabbage, as the winters are so mild here nowadays. I have talked to other people who have successfully grown lettuce and spinach outdoors year round.
Thanks a million, Lynn. This has been the most successful growing season I have ever had. Thanks to you, I look forward to many more.
Linnie