Felted Wool Pet Beds for a Natural Sleep.
If you think wool is great for us, the animals just love it. One reason we believe that the animals love the wool is because it smells like nature. Our pets are an important part of the family, and they deserve a great natural nights sleep. The dog beds are filled with the same downy wool filling that we place inside of our pillows for people! The same benefits of increased REM sleep, antibacterial, and naturally warming apply to these cozy dog beds. The cat caves are made of felted wool in crazy colors and patterns, these Suessical creations will quickly become the cozy place that your cats have been looking for for so long!
Felted Wool Dog Beds
If you think wool is great for us, the animals just love it. One reason we believe that the animals love the wool is because it smells like nature. A dog's nose is 40 times more sensitive than ours, we believe they could smell the off-gassing of their synthetic bedding materials. Dogs love a warm cushy place to lay and a bed made of felted wool balls is just about the best. The wool stuffing reflects the dog's heat and feels like an electric blanket on low, just perfect for those long afternoon naps or a cold night in the dog house. We have small, medium or large dog beds. We made the beds out of the same downy wool that goes into our pillows so you can machine wash them. The durable denim cover truly sets apart this bed so that it can stand the test of your pooch!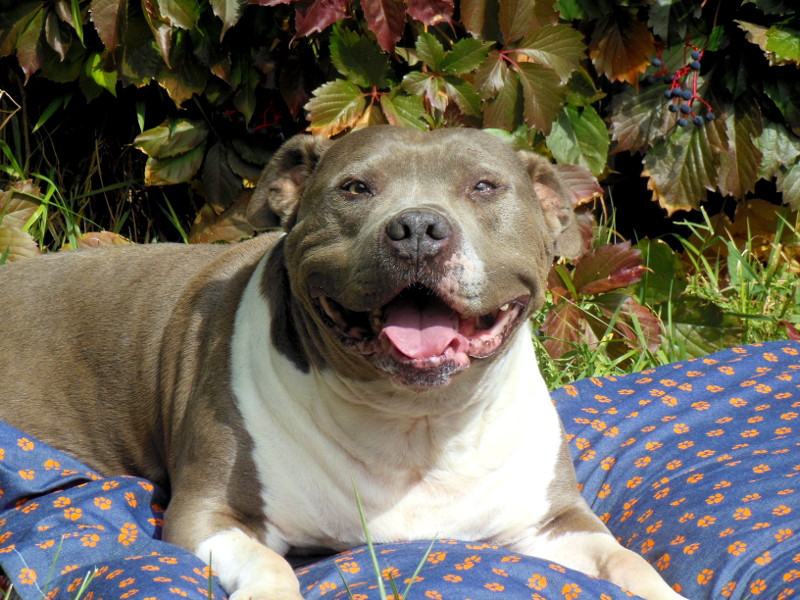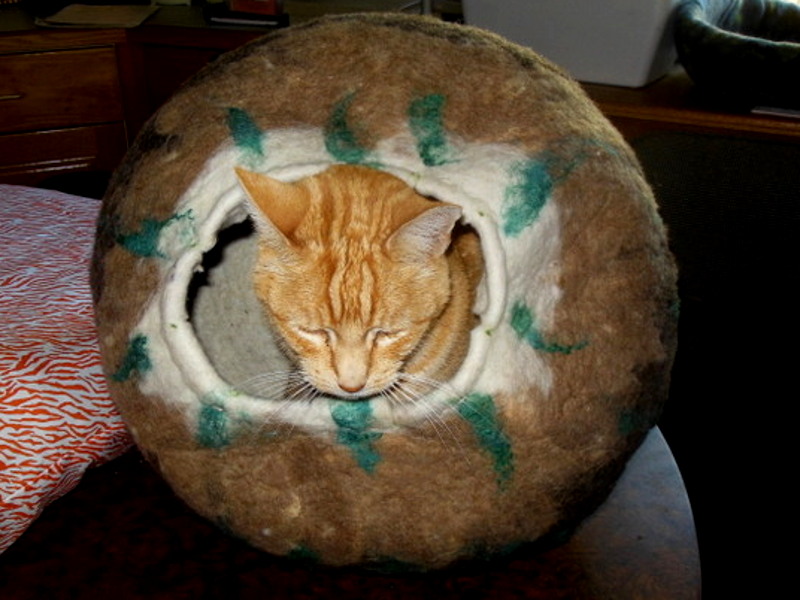 Felted Wool Cat Cave
It's the joys of a paper bag mixed with the warmth of a great woolen blanket, this is the ultimate in cat beds! These felted cat caves are sculptures of felt that make a natural chemical free environment that promotes better sleep for your feline friends. These beds are made from wool right on our farm and then molded into the brightly colored cat caves you see here. The farm cats love these caves and cannot get enough of them. They are perfect for those long catnaps during the day and feel like an electric blanket on low.
What makes our felted wool pet beds so different?
There are many reasons why shopping from our wool selection is so great for you. Some of those reasons are –
Best Handmade Quality for the Price
We understand that the holidays can be expensive, so we make sure to sell each of our products at the most competitive price possible. Handmade and artisanal products don't have to cost more because of their quality. Shop the best prices with us!
Free of Bleaches and NonOrganic Chemicals
Many who suffer allergies and chemical sensitivities can find a haven with our wool products. Each of these felted wool pet beds is made simply with quality ingredients, no harsh chemicals are used with the felting process that could linger and irritate the skin!
Support Small Sustainable Farming
With every purchase, you ensure a future for small-scale organic farming that values the highest quality of life for livestock and people. Unlike the big box stores, every product we sell directly impacts one of our people flocks family.
Understanding Return Policy
Our mission is to give you the best of the best. If there is a defect in the product, we will work on making things right through either a refund or a replacement as quickly as possible. Your comfort is our passion. If you are in need of a return, please contact us at thelivingfarm1938 at gmail dot com.
Each Product Made to Order
Each of the wool products are handmade specifically for your order. So, once your order has been processed we will email you an estimate on the shipping date. This attention to detail allows us to craft each piece of art for your specific needs!
Only Shipping to the United States
These products are only available in the United States and must be shipped to a U.S. address. If you make a purchase with an address for out of the country, you will be refunded.
So, what are you waiting for? Are you ready to start shopping? Click the button above to get started.
Until then, have an excellent day!
Lynn