Handmade felted wool slippers.
The Living Farm's handmade organic felted slippers are the most well-loved gift that you will give, both by the recipient and the planet. Our chemical free processing ensures the gentlest fit for your toes. The wool is sheared from our sheep once a year and is then washed and processed into these luxurious shoes. These have been a favorite winter product from the farm for years and they are now perfected to the warmest, sweet style you could ask for!
Order your slippers today so that we can get them ready for you!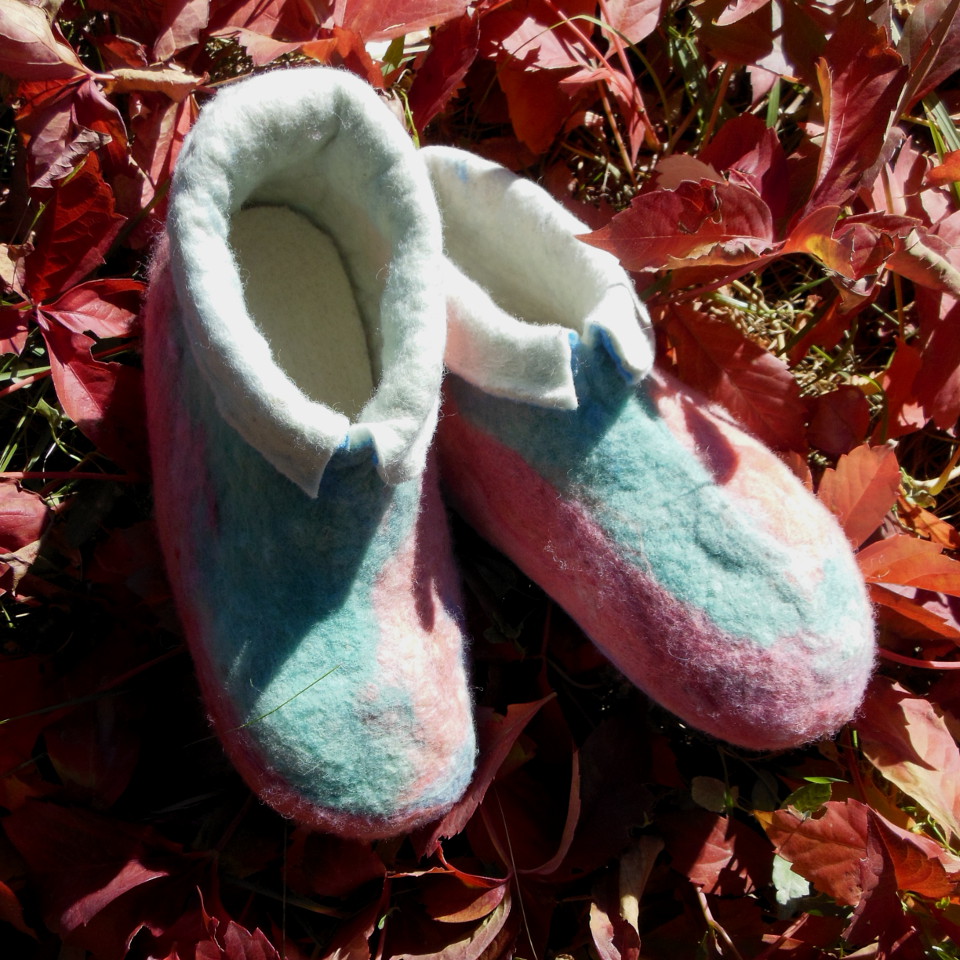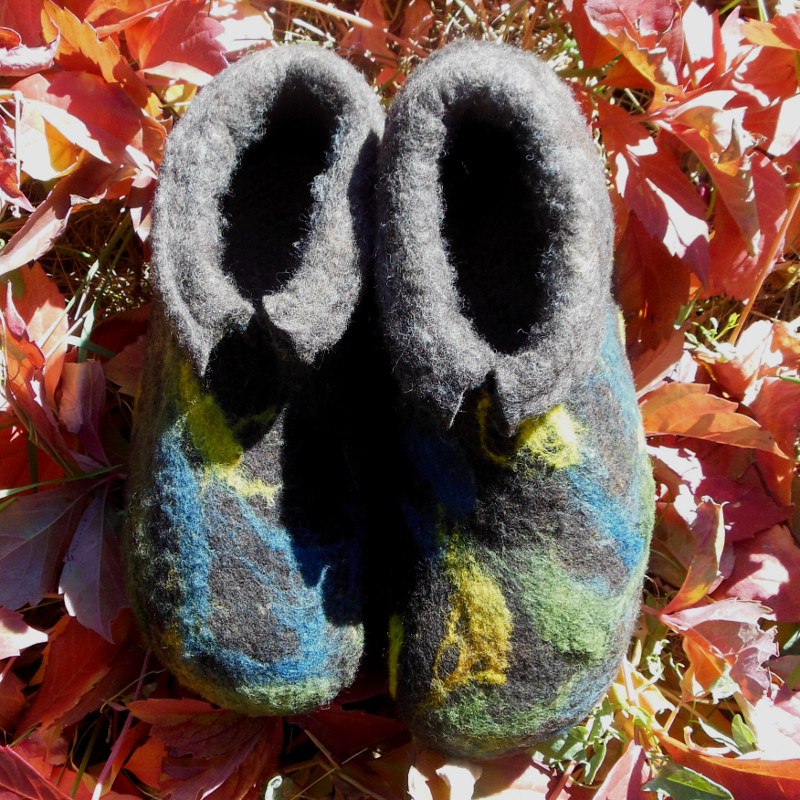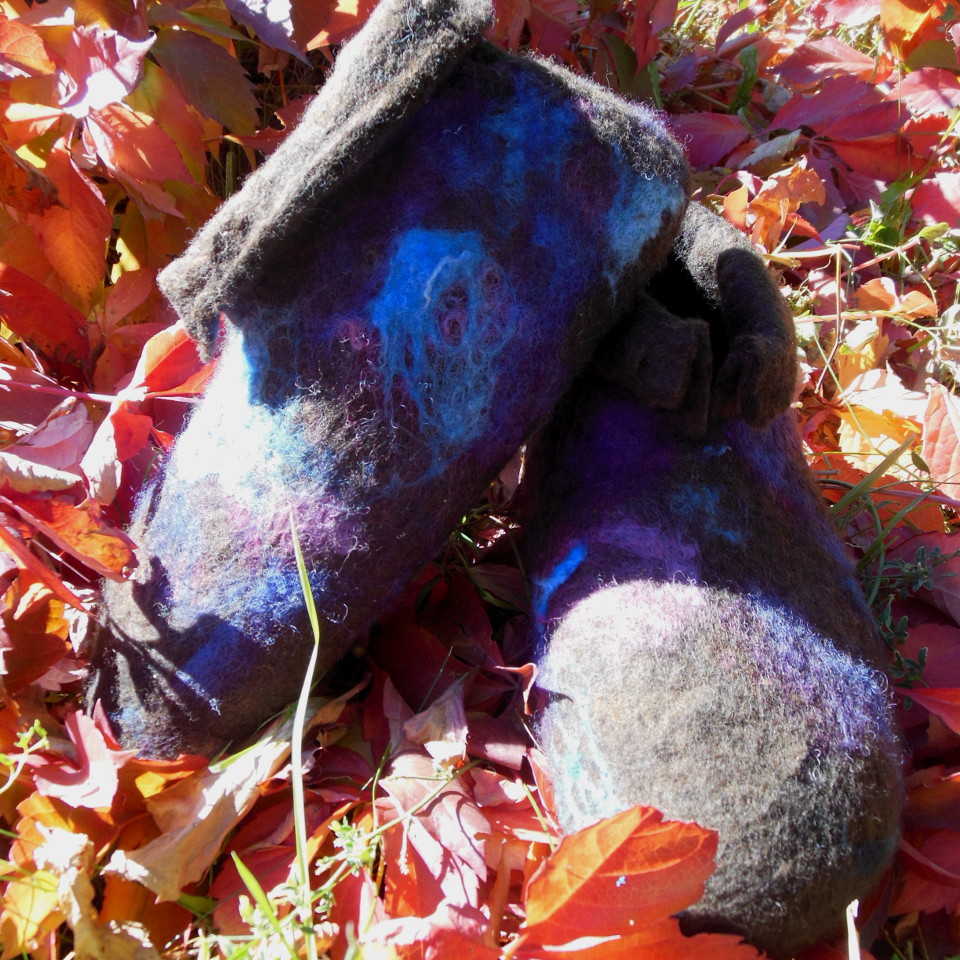 One of a Kind Slippers
We want to share the comfort of a winter evening at home on the farm. These slippers encapsulate your feet with all the love from our flock and family. We wear these slippers all the time so we have to make them to extremely durable, snug and toasty warm. Each shoe is handcrafted in our felting room from one of our flock's fleece. The entire process is sustainable and the slipper lasts for years. This is one opportunity you won't want to miss out on. These slippers are incredible, their many benefits include:
Your feet don't sweat in these slippers because the temperatures are regulated perfectly within the wool.
Their hardy design makes them as tough as nails and as comfortable as your favorite pair of socks.
They are not itchy like most wool products because they are only treated with mild detergents, unlike most other woolen products.
Each slipper sale supports a sustainable and organic farm's people flock and educational outreaches.
There are many options when it comes to purchasing your slippers. We offer three styles boot, shoe or low heel. The boot is best for those who experience cold feet. The low heel is for those who like that classic slipper look. The shoe comes equipped with enough heel to satisfy any shoe lover. You have the choice of four colors schemes for your slipper. If you would prefer to customize your slippers, you can choose the "create your own" option and send in your order requirements. With the choose your own, you will first decide on a base color of: white, light brown, dark brown or black. For your accent colors, you can choose three colors. We can incorporate all colors except for red. The functionality of the slipper is up to you. Each slipper comes with a rubber sole.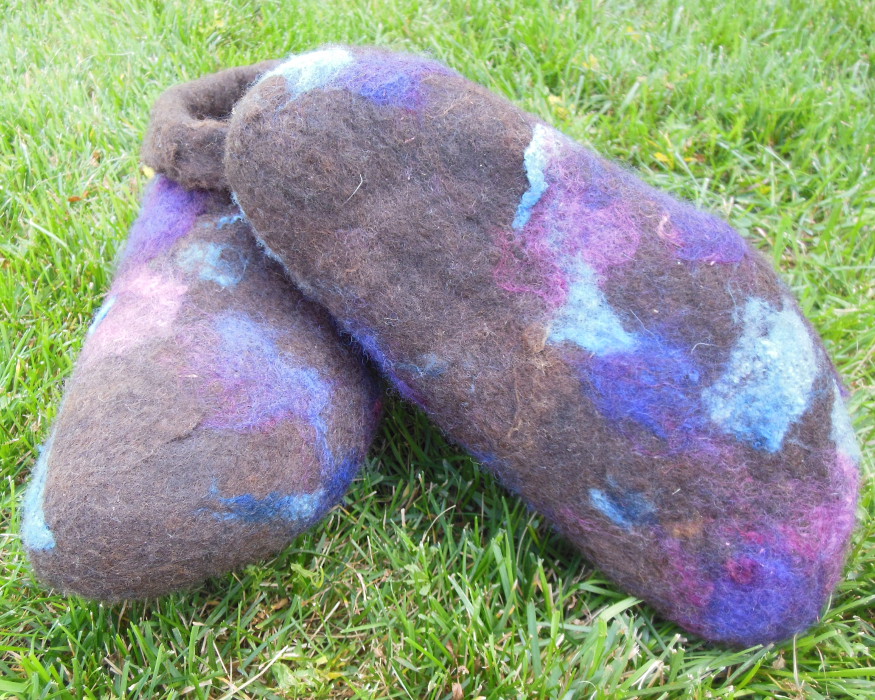 Example of a slipper with no sole attached.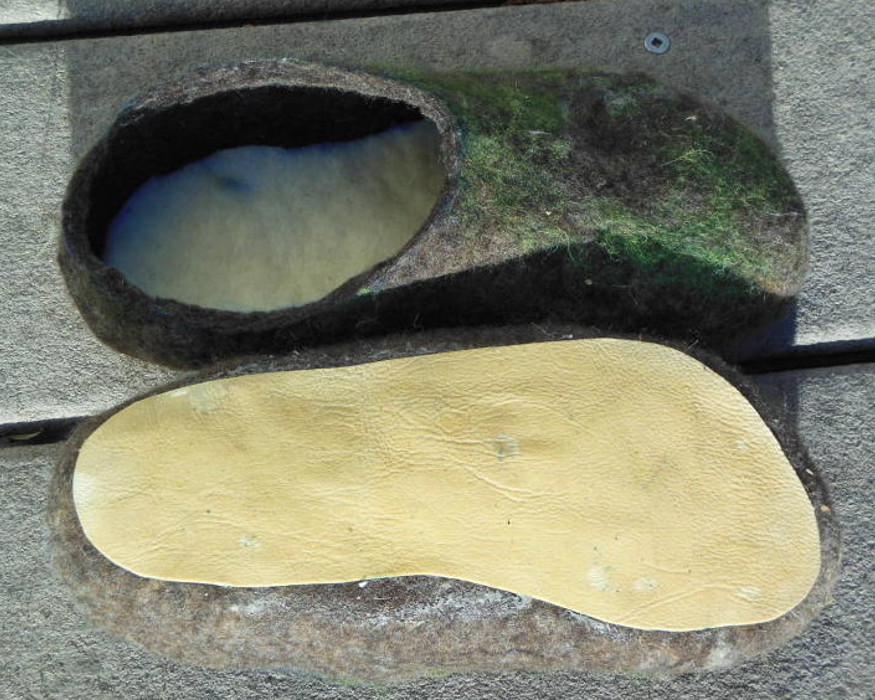 Example of the leather sole on our felted slippers.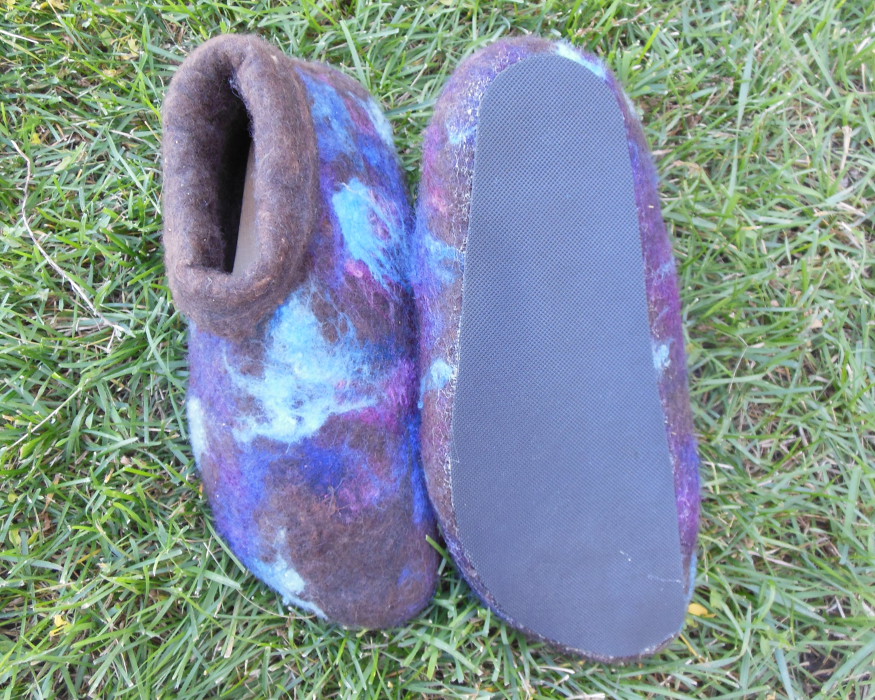 Example of the rubber sole on our felted slippers.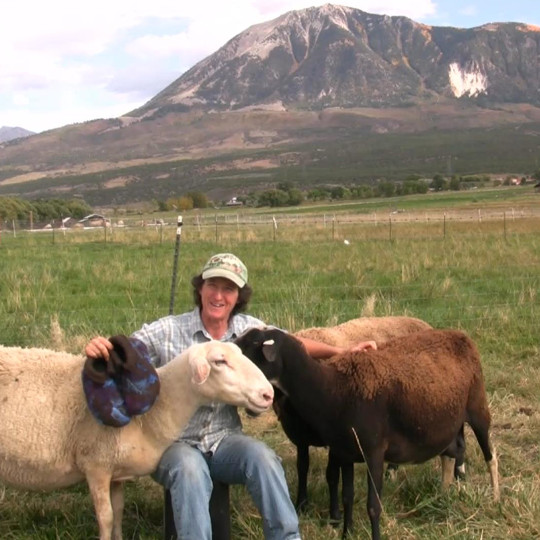 Order Your Slippers
On the farm, every stage of making these slippers is done right here. We are selling our slippers from $59-$69. Our premade patterned slippers are $59 and the customized slippers are $69. You won't get this type of incredible deal ever again. Order your slippers today and get in line for having your one of a kind slippers premade for you!
Each pair of slippers helps keep our people flock on throughout the entire season. Not only do you get the best hand-made slippers, you also help a farm team to stay together during the slow months.
We dedicate our felt and time to create these handmade slippers for you! Your comfort is our mission, that's why we make each slipper fresh for each order. Place your order today and we will start crafting them!
Looking forward to making you your very own slippers!
The Living Farm

Frequently Asked Questions
Do you have a question that is not included below? You can email the farm at thelivingfarm1938 (at) gmail (dot) com with your questions. We look forward to hearing from you!
Are the slippers washable?
They are not machine washable, but they are hand washable! Simply wash your slippers in the sink, remold them to your feet while wet and then place them to dry out in the sun. If you customize your slippers to have leather soles it is not recommend to get the sole wet. Your leather sole will stiffen if soaked in water. If you ever run into this problem simply wearing the shoes will make the leather supple again. You can also wash these by wearing them in the snow.
Will they make my feet itchy/have an allergic reaction?
Unlike other woolen products our organic wool will not have the "itchiness" of most wool products. What is most irritating to the skin in those products are the harsh chemicals used to dissolve the hay out of the sheeps fleece. Our girls wear coats to protect their fleece and any that contain hay is composted. When washing we only use gentle detergents you would use on your own clothes.
When will I receive my slippers?
It takes about 3 weeks from the time we get the order to the time we ship your one of a kind slippers. First orders in will be the first orders out. So order as soon as possible if you have a specific date you would like to receive your slippers by!
Why is your pre-order holiday sale in October?
We only have a limited supply and time available to felt these one of a kind slippers. To make sure that we have enough time to craft each of these slippers we need to have the pre orders submitted by October 15th so that the last of the slippers can be mailed out by December 15th. It is important to us that you get the highest quality product in time for the holidays!
Is your wool organic?
The sheep are raised organically. When custom ordering your shoe if you stick with the natural colors, white, light brown, dark brown and black, wool will be organic. There is a limited supply of the base colors. They are the natural colors of the sheep and we will not dye the wool for the base colors. We want your feet to be surrounded by only natural color. The decoration colors on the outside are made with commercial dyes and are not inside the shoe.
How do I custom order my slippers?
Use the
buy now
buttons on this webpage. Once on the product page select the color, style, size and decorative color schemes. Once you have created your slipper click the button labeled add to cart. When you are putting in your shipping information please make sure to highlight the proper shipping amount for one pair of slippers. (If you are ordering more than one you will see options for the shipping costs). If you have any additional suggestions or instructions on this page please make sure to submit them in the comments/special shipping instructions. If you have any additional questions about the ordering process send an email to us at info(at)thelivingfarm.org
I wear a size 9 1/2. Should I order up a size?
We do not have molds for half sizes at this time. If you wear a half size we would recommend ordering up a size. So if you wear a 9 1/2 you would order a 10. The slippers run true to size and are much more comfortable if you order larger than you would originally expect.
I cannot find my size in the order options. Can I still buy slippers?
If you don't see your size in the list it simply means we do not have that shoe sized mold. It will take longer to have your slippers ready but we can make arrangements for a slipper in your size. Send us an email at info@thelivingfarm.org to begin the conversation of getting your size.
Can I ship my order outside of the United States?
These products are only available in the United States and must be shipped to a U.S. address. If you make a purchase with an address for out of the country, you will be refunded.