Our wool down pillows are a one of a kind design.
These felted woolly down pillows are itch free, organic, and hypoallergenic. All of the wool is sourced from our sheep that are kissed and hugged daily. Each pillow is filled with our specialized felted woolly down. Unlike the standard wool pillows these are machine washable, and non itch because we felt the wool before stuffing the pillows. Every pillow is a wonderful holiday gift that gives back to the farm. Buy a pillow and then pass this incredible offer on to your friends and family this holiday season! Our mission is to help 100 people discover the best sleep of their lives. Will you join us? Click the button below to choose the pillow perfect for your lifestyle or keep scrolling to learn more!

Wool Down Pillow Benefits
Renewable Organic Material
Wool is a renewable natural material, unlike plucked down feathers, a sheep grows a coat of wool annually and is not harmed during shearing (it's like getting a haircut). Our flock is raised completely organically on our farm's pastures. The wool is processed without the use of chemicals and is also fully biodegradable!
Hypoallergenic
Wool quickly absorbs and releases moisture. So, it does not allow for the damp conditions that dust-mites and molds thrive on. Other fibers, such as down and cotton, do not readily release moisture. Since dust-mites require moisture to survive, they don't prefer wool. The wool down pillows are also naturally fire retardant, antimicrobial and antibacterial.
A Better Night's Sleep
In recent studies wool bedding was found to increase the length of the REM sleep cycle and create the most optimal body temperatures for resting, because of the breathability. It has also been found that the resting heart rate of people who sleep under wool versus those who use synthetics is 20 beats per minute less.
Transformable Design
Commonly, wool pillows are filled with wool bolas or batting. The bolas is a more delicate material making machine washing difficult. The wool batting becomes lumpy over time, like cotton batting does in a pillow. Our special felted woolly down is completely machine washable, non itch, organic and with our transformable pillow, you can customize the fill of your pillow!
Free of Bleaches and Non Organic Chemicals
Many who suffer allergies and chemical sensitivities can find a sleep haven with our pillows. Even those who have "wool" allergies can often tolerate our woolly pillows because we do not use the harsh chemicals often used in processing these pillows.
Support Small Sustainable Farm
This sustainable product from our four generation family farm supports our organic flock. With every purchase you insure a future for small scale organic farming that values the highest quality of life for livestock.
30 Day Money Back Guarantee
Our mission is to give you the gift of sleep. If for any reason you find that the pillow is unsatisfactory, we will take it back and refund you the entire amount! Your comfort is our passion. So order a felted wool down pillow and give it a try!
Travel Pillow $39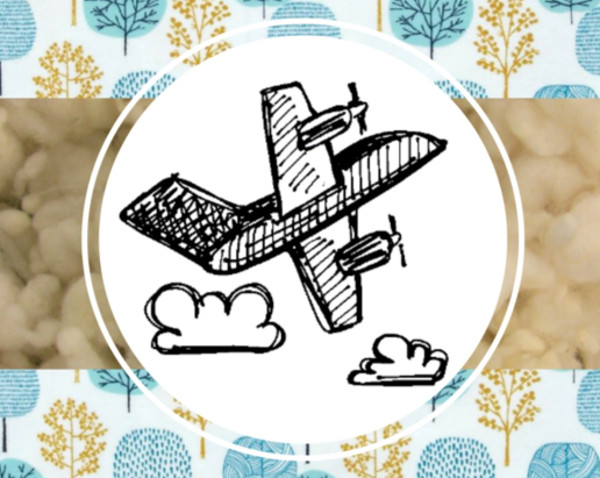 Our Travel Pillow is filled with 9 ounces of our one of a kind wool down and covered with our incredible organic flannel cover with the pattern of your choice. These pillows are completely organic, fully washable and filled with our one of a kind felted woolly down. Their convenient size makes them perfect for travel. No matter where you go, you deserve the best sleep possible. This pillow is 20×11 inches, perfect size for travel!
Pint-Size Sleep Pillow $49
This small sleeping pillow is the hypoallergenic wonder pillow of your dreams. It is covered with an organic flannel with the pattern of your choice. These pillows are completely organic, fully washable and filled with 12 ounces of our one of a kind felted woolly down. This 20×14 inch pillow gives a wonderful pint sized lift for kids or adults.
Convertible Sleep Pillow $99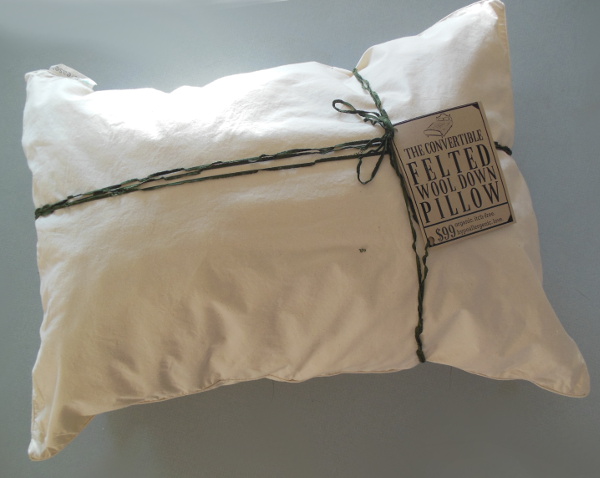 This standard sized sleeping pillow (20×28 inches) is the hypoallergenic wonder pillow of your dreams. This convertible pillow is fully washable and comes with a zippered opening that allows you to customize the amount of woolly down to fit into your personal sleeping style. This pillow is stuffed with 30 ounces of our felted woolly down. Because we believe in sharing the gift of sleep you receive $30 off when you purchase two pillows!
Dona
The pillow is one of life's little pleasures and what a surprise it is. The first night was an adjustment it is such a different sleep. Your head and neck find a balance that deepens sleeping.
This has been such an enjoyable experience that my friends are borrowing it for sleep overs trying it out for themselves and their family members. We are finding many people are having this same experience of sleeping well and waking relaxed.
Dona
artist/designer
Hotchkiss,Colorado
Kristin
"When I sleep, I sleep hard. In the past my pillows would compact within weeks. The synthetic, down and cotton pillows I've tried would become full of allergens. Sleeping was a chore. Since I received the felted woolly down pillow I have been enjoying great nights sleep! No more compaction or dust, now I have the pillow designed for sleep. Pure and simple."
Kristin Montrose, Colorado
Elaine
"I have slept on a synthetic foam pillow for many years. Last month I tried a Living Farm wool "down" pillow. Not only is it extremely comfortable, I feel better knowing that it is made from natural, chemical-free materials. I've been sleeping very well – It's better than counting sheep." -Elaine Paonia, Colorado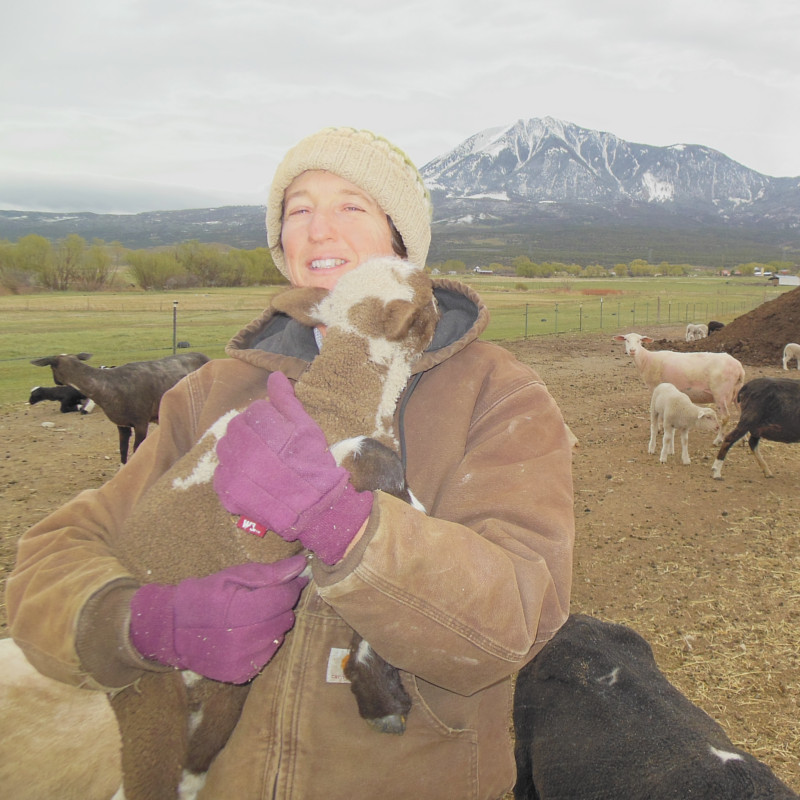 Are you ready to give your loved ones and yourself the gift of great night's sleep?
Our felted woolly down pillows will not only give you a great night's sleep, they also give back to our farm so we can continue growing our educational programs.
Our mission is to make sleep sustainable and deeply enjoyable. These felted wool pillows have helped me to get the best sleep of my life. Are you ready to experience this incredible pillow?
Order your pillows today and support a farm helping a family and begin getting the best sleep possible.
Click the button below to order your pillows today. The flock would like to thank you for supporting small agriculture by purchasing a pillow.
From the farm, we all want to wish you the best night's sleep possible!
The Living Farm

FAQ's
Do you have a question that is not included below? You can email the farm at thelivingfarm1938 (at) gmail (dot) com with your questions. We look forward to hearing from you!
Does your wool itch?
Unlike other woolen products our organic wool will not have the "itchiness" of most wool products. What is most irritating to the skin in those products are the harsh chemicals used to dissolve the hay out of the sheep's fleece. Our girls wear coats to protect their fleece and any that contain hay is composted. When washing we only use gentle detergents you would use on your own clothes.
Is wool bedding good for people with allergies/sensitivities?
In most cases where people have chemical sensitivities or allergies, they find relief with our wool bedding. Our wool is not treated and our other materials are also organic without any additives.
How is your wool processed?
Our sheep are lovingly sheared annually (it's the equivalent of a haircut). They wear coats to protect their wool which allows us to not use the harmful chemicals required to clean the loose straw and hay they pick up. The wool is then washed in gentle detergents with solar hot water. We dry and felt the wool all in house.
When will I receive my pillow?
It takes about 3 weeks from the time we get the order to the time we ship your one of a kind pillows. First orders in will be the first orders out. So order as soon as possible if you have a specific date you would like to receive your slippers by!
Can I ship outside of the US?
These products are only available in the United States and must be shipped to a U.S. address. If you make a purchase with an address for out of the country, you will be refunded.
How do you care for the pillows?
For a longer lasting pillow, wash cold on the delicate cycle. If it is a top loading washing machine make sure to balance out the load with another pillow or towels. Use a gentle detergent such as woolite or an organic soap. Do not use Tide or harsh detergents as some are specialized to remove proteins and that will damage the wool. Place in the dryer with dryer balls or tennis shoes and tumble at a permanent press setting. Take out your pillow and stuff or fluff as needed!
Can I order more wool down for my pillow?
Yes, you can. When you click the buy now buttons on this page you will be directed to our wool products shopping cart. There you can purchase our Wool Down in bulk.
Are your pillow covers organic?
Yes, all of the cloth is 100% organic cotton.
Does my pillow come with wool down? Or do I need to order that seperately?
Each pillow comes filled with our felted wool down. Our standard wool pillow has 30 ounces of fill and is our only convertible wool pillow available for sale. This is the amount of fill in all other standard sleeping pillows. There are some people who like their pillows extra firm and they will want to get more fill. Also there are some people who like a flat pillow and they can take some fill out. This is the great thing about the pillow, it can be adjusted for the person. Most people are happy with the 30oz. of fill. We recommend ordering just the convertible pillow if you are unsure. You can always order more wool down if you need. The travel size pillow has 9 ounces of fill and the pint sized pillow has 12 ounces of wool down.