Hazelnut is having quite the adventure this afternoon! On sunny days like this we like to get the sleds out to play. There is a big hill on the far side of the farm that drops into a draw. If you sled fast enough you can go from the top of the big hill, through the draw and up the other side. We get going fast enough that the snowboarders would be jealous!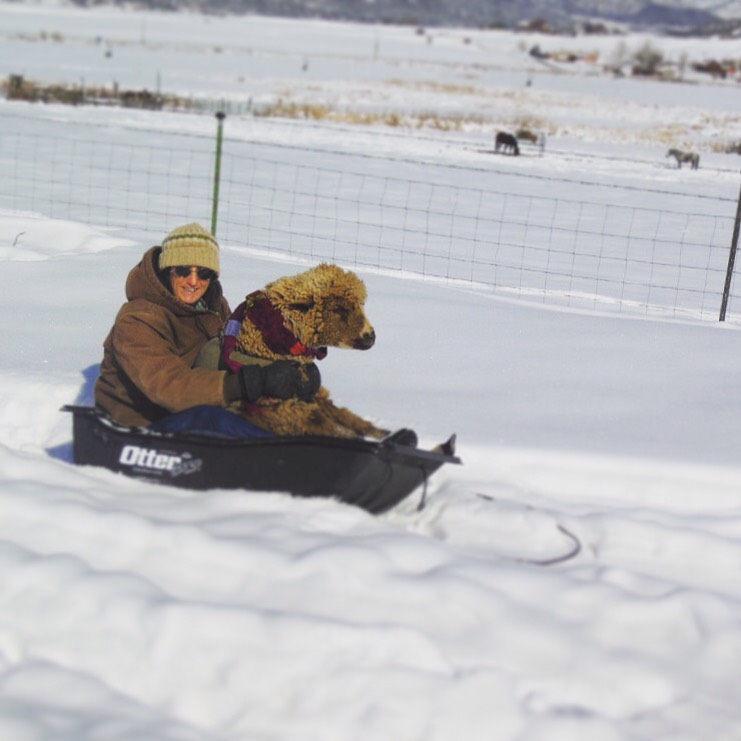 Hazelnut & Lynn Sledding!
We use these sleds for more than just fun. These sleds have a very important job on the farm. If we have a sheep down in the pasture and we need her back to the barn, we can roll her into the sled and take her back. Hazelnut and I were just out for a ride.
Stay tuned for more Hazelnut stories by following us on Instagram and Facebook.
Sending lots of little Hazelnut the Sheep kisses to you!
Lynn Gillespie